Foundation:
Foundation Source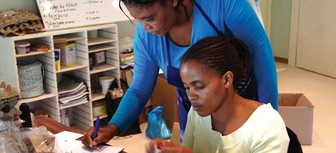 credit: Green Futures Magazine
"If you could give one piece of advice for anyone who to be more charitable in 2023, what would it be?" That's the question Mary Ann Stover, chief revenue officer at Foundation Source, posed in a Jan.

12 blog post on how philanthropists can be more charitable in 2023.

Stover's suggestion: "Define your mission."

A mission statement is "a great way for any philanthropic individual to articulate what they care about most and to inform giving decisions," says Steve Aponte, VP of Product & Strategy at Foundation Source.

Other tips from Foundation Source on how to be more charitable in 2023: Include time for self-expression.

"If we're clear about what drives us, we can be more intentional and effective in our giving," says Stover.

Write your mission statement.

"It's a broad statement, but by asking more questions, you might find that you want to focus on tackling the issue in your home state by raising money for two or three stand-out local organizations."

Define your goals.

"Getting more granular about your mission can help spark a greater sense of connection and boost your impact," says Aponte.

Include expenses.

"Expenses can carry a negative connotation, since most philanthropists want their charitable...





Selected Grant News Headlines
A customized collection of grant news from foundations and the federal government from around the Web.